Discount Books for Teachers
Here you can find the hottest books and enjoy them for less with book discounts for teachers.
There are many different ways to save on your favourite books, from Waterstones teacher discounts to saving money on your audiobooks with Audible discounts for teachers.
Whatever kind of book you enjoy, our Teachers Book Club has money-saving options for you.
The Best Non-Fiction Books of 2023
When it comes to the must-read books of 2023, non-fiction is predicted to be one of the most popular genres.
The publication of Prince Harry's controversial memoir at the beginning of the year saw the official start of the literary year of non-fiction. Whether you love a bit of royal drama or prefer something more relatable, then there are plenty of options to choose from. Here are some of the best non-fiction books of 2023!
Undoctored by Adam Kay
From the same author as the Sunday Times bestseller 'This Is Going To Hurt,' this next installment from medic-turned-author Kay does not disappoint. We learned a lot about life as a junior doctor in the NHS from the first part of Kay's story, but in Undoctored by Adam Kay, we learn about his life after medicine. While this follow-up is just as funny as its predecessor, it is his most honest book yet, full of stories about the wounds left by his time on the NHS frontline. You won't be able to put it down. You can get your hands on the hardback version today, and the Adam Kay Undoctored paperback will be released in June 2023.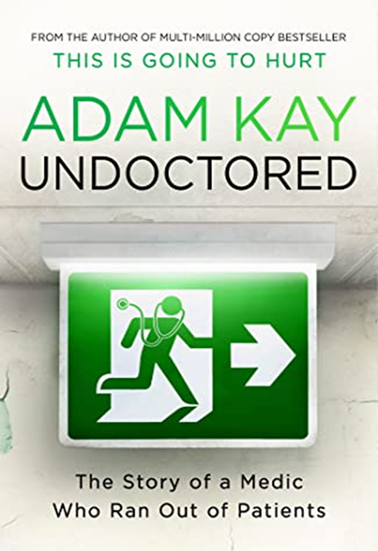 I'm Glad My Mom Died by Jennette McCurdy
This hilarious but heartbreaking memoir from iCarly child star McCurdy tells all about how her mother controlled every aspect of her life growing up to ensure she became a star. After years of abuse and following the death of her mother, McCurdy talks about how she finally overcame the anxiety and addiction issues that came from her difficult childhood. The I'm Glad My Mom Died book is full of darkly funny stories with many jaw-dropping moments.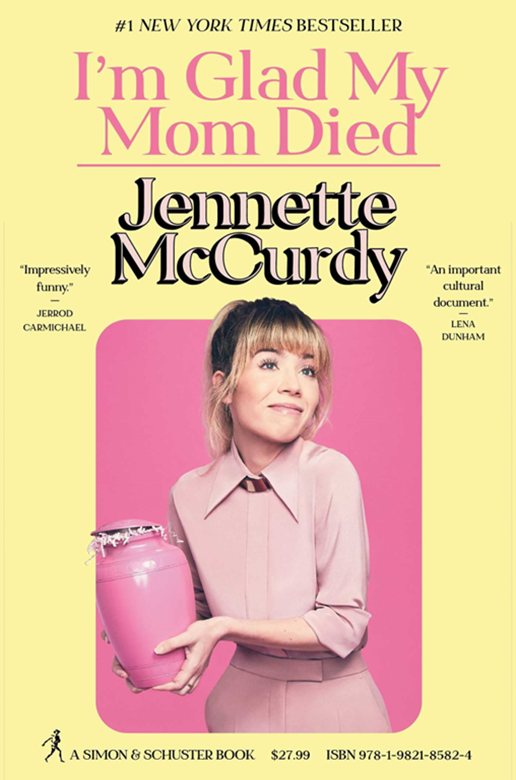 Spare by Prince Harry
The long-anticipated memoir from Prince Harry became available in January this year and set the tone for the year of non-fiction books. Prince Harry tells the story of his life, from the tragic death of his mother, Princess Diana, to his life as the spare to the heir (his brother, William), as well as his life in the army fighting on the front line. While he has appeared in the press a lot over the years, here are his side of the revelations and stories that have been printed. Spare by Prince Harry is full of candid and direct stories with some light-hearted anecdotes along the way. Prepare yourself for some shocking revelations.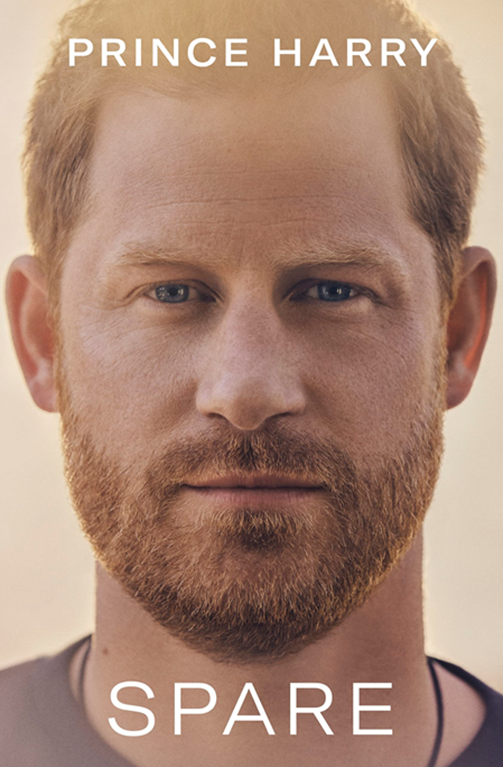 Miriam Margolyes - Oh Miriam
Who doesn't love Miriam Margoyles? Well, later this year, we will be getting another installment from the baddest behaved and most outspoken national treasure. Miriam shares even more jaw-dropping stories and discoveries from throughout her life, and her latest book is called Oh Miriam. As you would expect, the book is full of her life and strong opinions alongside some tones of strong disapproval. From being escorted from the Today programme to tales on Graham Norton's sofa, there are endless stories where we see Miriam saying what we are all thinking! Miriam Margoyles' Oh Miriam is due to be released in September 2023.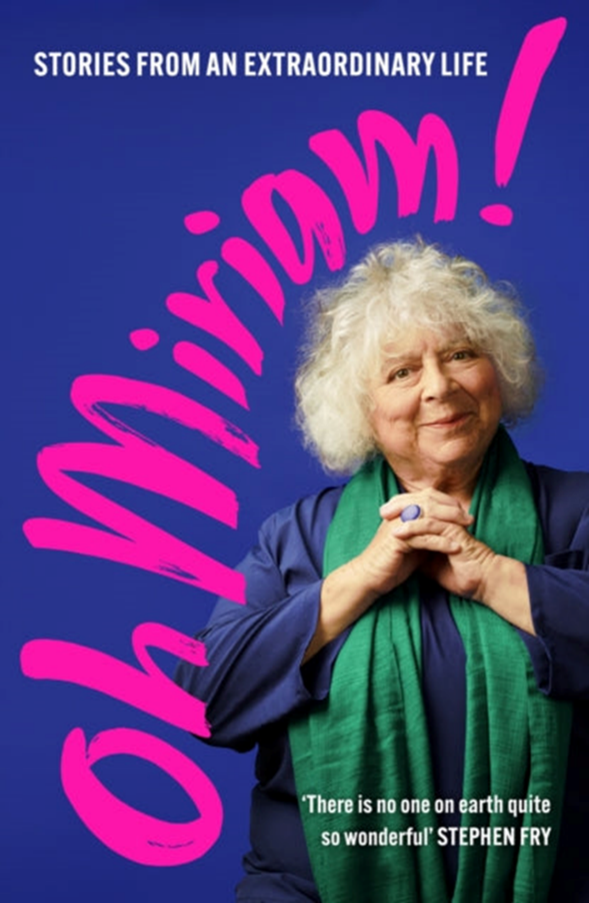 Frequently Asked Questions
A book club is a reading group of people who choose to read the same book over a specific period of time and then get together afterwards and discuss it. Traditional book clubs meet up on a regular basis at a certain location (usually once a month) to talk about the book they've just read and pick the next book they are going to read. Some book clubs are focused on a specific topic or genre, while others simply read whatever the members feel like. Modern-day book clubs now include meet-ups over video calls or following reading lists.

Our Discount for Teachers Book Club is really straightforward, and by signing up as a free member of Discount for Teachers, you can gain access to all our discounts. If you want to read the latest bestseller or an old classic, it doesn't have to cost a fortune. With our discount, you can explore whole new worlds for less with our teacher book discounts.

Plus, we will keep you up to date on everything book-related. From the best summer reads for teachers, to how you can get your students and fellow teaching staff hooked on reading too, make sure you visit this page regularly to see our top picks to read for the month (and amazing discounts).

To become a member of our Discount for Teachers Book Club, all you have to do is sign up for free and you will gain access to all our discounts. Then simply pick a book and get reading!

Yes! With our Discounts for Teachers, all teachers and education staff can sign up as free members and reap the rewards. From Waterstone discount codes to Routledge Academic book discounts, teachers can get money off their books both inside and outside the classroom.

To run a book club you simply need to get a group together of individuals who love to read. Whether that means reading a physical book, using a kindle, or diving into an audiobook, simply pick the first book you are going to read and set a deadline that it must be read by. Usually, a book club pick is monthly. Then once you have all finished you can get together (either in person or virtually) and discuss your thoughts.

Running a book club is a great idea if you are keen to get your students more involved in reading outside of the classroom. Or you may decide to start up a Teacher Book Club… with our help of course. We have all the information and resources you need.

Book clubs and reading groups are a great way to get both students and teachers into reading more. From an adult book club that can be run from the staff room to kid's book clubs and summer reading groups, there are lots of different ways that you can start a book club that everyone can enjoy.

Our teacher book discounts are available at a range of high street stores. These include Waterstone discount codes, Audible discounts, Wordery discounts, Routledge discounts, and Books2Door discounts.

If you are looking for fun teacher book club ideas then we have some top tips (as well as some cheap books) that you can choose from.

Travel the world

- Take your teacher book club around the world by reading books set in different locations. Whether you prefer a fictional story in a beautiful setting or non-fiction that can give you some hints and tips for your next holiday, there are plenty of books for you to enjoy.

Go back to the classics

- Find yourself reading typical teacher books that are focused on education and your own professional development? Why not treat yourself and your teacher book club to a trip down memory lane and delve back into the classics? From Jane Austen to Dickens and C.S Lewis, whatever genre you prefer there is a classic for you!

Try something new

- If you are guilty of reading books a million times over, then a teacher book club is the perfect time to try something new. Cozy reads are perfect for this time of year and we've got all the recommendations and book discounts you need to find a fall book for you this autumn.

Are you looking to reduce the cost of your Audible bill? With our Teachers Audible discount, you can cut the cost in half. Search thousands of titles and save. Also, if you are a student, you can use our Audible student discount to save too!

Want to treat yourself to one of the books we've mentioned above? Well with our Waterstones discount code for teachers you can enjoy a new book for a fraction of the price.

If you are searching for the perfect Christmas gifts for teachers, then we have got you covered. In our blog, we have listed the perfect gifts for Teachers at Christmas. From the best gifts for history teachers to gifts for newly qualified teachers, we can help you out. Take a look!
Discounts For Teachers Blog
Top tips, advice and guides on how to make your money go further.