Welcome to the Discount for Teachers Book Club!
Here you can find the hottest books right now and how you can enjoy them for a fraction of the price.
From earning cashback when buying a new paperback from Waterstones to discounts on the latest audiobook releases at Audible, you can save on your favourite reads as a member of Discount for Teachers.
Our Best Summer Reads for Teachers
On the lookout for the best summer reads for teachers this year? Well, look no further. Whether you're a teacher awaiting your favourite author's next release, books to add to your summer 2022 reading list, or you are on the lookout for the best bookish recommendations to get your students reading, we've got you covered.
Treat your shelves to a new read (or two) with our bookish discounts!
Lido by Libby Page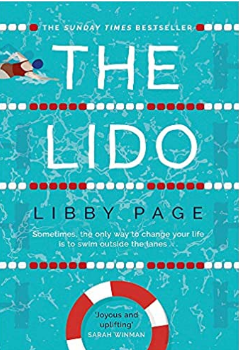 Genre: Literary Fiction
Publisher: Orion
Published on: 19th April 2018
Pages: 384
This summer feel-good follows the story of two very different women - Rosemary, 86, and Kate, 26, who join forces to save their local lido. Even though they have differing motivations, this powerful book highlights the importance of belonging and community in today's world.
Daisy Jones and The Six by Taylor Jenkins-Reid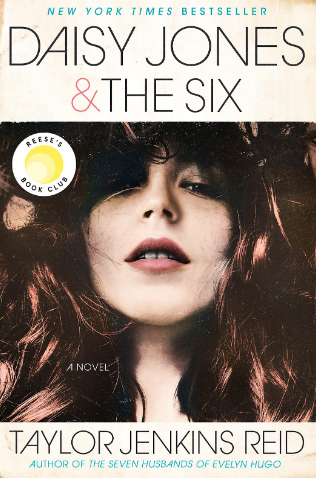 Genre: Historical Fiction
Publisher: Cornerstone
Published on: 5th March 2019
Pages: 432
Author Taylor Jenkins-Reid has become well-known for her perfect summer novels, and this nostalgia-fueled trip back to Los Angeles in the '70s is no different. The story follows the world-renowned band Daisy Jones & The Six and how they went from selling out arenas to suddenly splitting up without reason. Now, we find out why. You won't be able to put this one down!
Lessons in Chemistry by Bonnie Garmus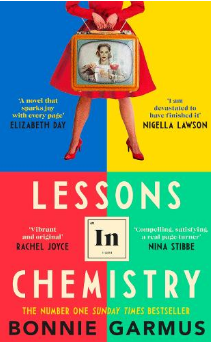 Genre: Historical Fiction
Publisher: Transworld Publishers Ltd
Published on: 5th April 2022
Pages: 392
This No.1 Sunday Times bestseller seems to have become popular overnight since its release back in April this year. Garmus' debut is set in 1960s California and follows Chemist Elizabeth Zott as her career takes an unexpected detour. Not only is Elizabeth Zott not your average woman, but she reminds us that there is no such thing. And one thing is for sure, Elizabeth Zott isn't scared to break gender rules.
Reminders of Him by Colleen Hoover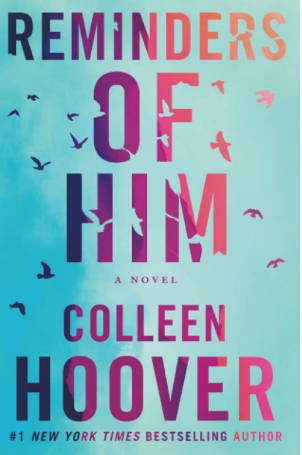 Genre: Romance
Publisher: Montlake
Published on: 18th January 2022
Pages: 335
New York Times Besteller Colleen Hoover strikes again with this latest offering. In the unlikely event that you've missed CoHo taking over BookTok, then you will already know the powerhouse that is one of today's best romance authors. Reminders of Him tells the story of Kenna Rowan as she gets out of prison in the hope of being reunited with her daughter, Diem. With everyone in Diem's life determined to keep Kenna away, she gets close to Ledger Ward, who is the only person willing to give her a chance. But by Ledger helping Kenna, he could be risking his own relationship with Diem too.
Something Wilder by Christina Lauren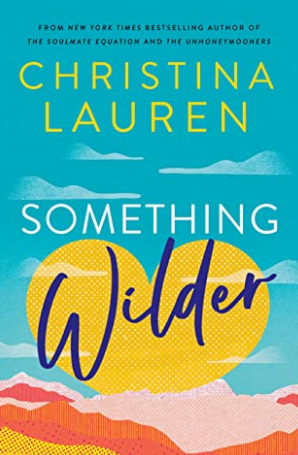 Genre: Romance novel
Publisher: Piatkus
Published on: 17th May 2022
Pages: 326
Something Wilder is the next instalment from best friends and long-time writing partners Christina Hobbs and Lauren Billings. The plot follows the adventures of Lily and her bestie Nicole. Lily is a treasure hunter leading groups on a Wild West scavenger hunt from solving puzzles to treasure hunts on horseback. Until the one who got away, Leo turns up with his friends wanting to reconnect with Lily. But when things start to go wrong, they embark on the adventure of a lifetime.
Frequently Asked Questions
A book club is a reading group of people who choose to read the same book over a specific period of time and then get together afterwards and discuss it. Traditional book clubs meet up on a regular basis at a certain location (usually once a month) to talk about the book they've just read and pick the next book they are going to read. Some book clubs are focused on a specific topic or genre, while others simply read whatever the members feel like. Modern-day book clubs now include meet-ups over video calls or following reading lists.

Our Discount for Teachers Book Club is really straightforward, and by signing up as a free member of Discount for Teachers, you can gain access to all our discounts. If you want to read the latest bestseller or an old classic, it doesn't have to cost a fortune. With our discount, you can explore whole new worlds for less with our books discounts.

Plus, we will keep you up to date on everything book-related. From the best summer reads for teachers, to how you can get your students and fellow teaching staff hooked on reading too, make sure you visit this page regularly to see our top picks to read for the month (and amazing discounts).

To become a member of our Discount for Teachers Book Club, all you have to do is sign up for free and you will gain access to all our discounts. Then simply pick a book and get reading!

Yes! With our Discounts for Teachers, all teachers and education staff can sign up as free members and reap the rewards. From Waterstone discounts to Routledge Academic book discounts, teachers can get money off their books both inside and outside the classroom.

To run a book club you simply need to get a group together of individuals who love to read. Whether that means reading a physical book, using a kindle, or diving into an audiobook, simply pick the first book you are going to read and set a deadline that it must be read by. Usually, a book club pick is monthly. Then once you have all finished you can get together (either in person or virtually) and discuss your thoughts.

Running a book club is a great idea if you are keen to get your students more involved in reading outside of the classroom. Or you may decide to start up a Teachers Book Club… with our help of course. We have all the information and resources you need.

Book clubs and reading groups are a great way to get both students and teachers into reading more. From an adult book club that can be run from the staff room to kid's book clubs and summer reading groups, there are lots of different ways that you can start a book club that everyone can enjoy.

Our teacher book discounts are available at a range of high street stores. These include Waterstones discounts, Audible discounts, Wordery discounts, Routledge discounts, and Books2Door discounts.
Discounts For Teachers Blog
Top tips, advice and guides on how to make your money go further.